We are well and truly into the festive season. Christmas parties, get together with family and friends, Christmas shopping and the big day Christmas day. The list this time of the year is endless and with that so is food and less time to exercise, as we prioritise other activities.
The big question is: how can you stay fit and healthy through the festive season? It's all about balance. You don't have to skip lunch with friends because you know there will be drinks and probably unhealthy choices. It's all about having the right balance between eating whatever you feel like and still moving your body.
Here are your top 8 tips to stay healthy this Christmas:
1. Move your body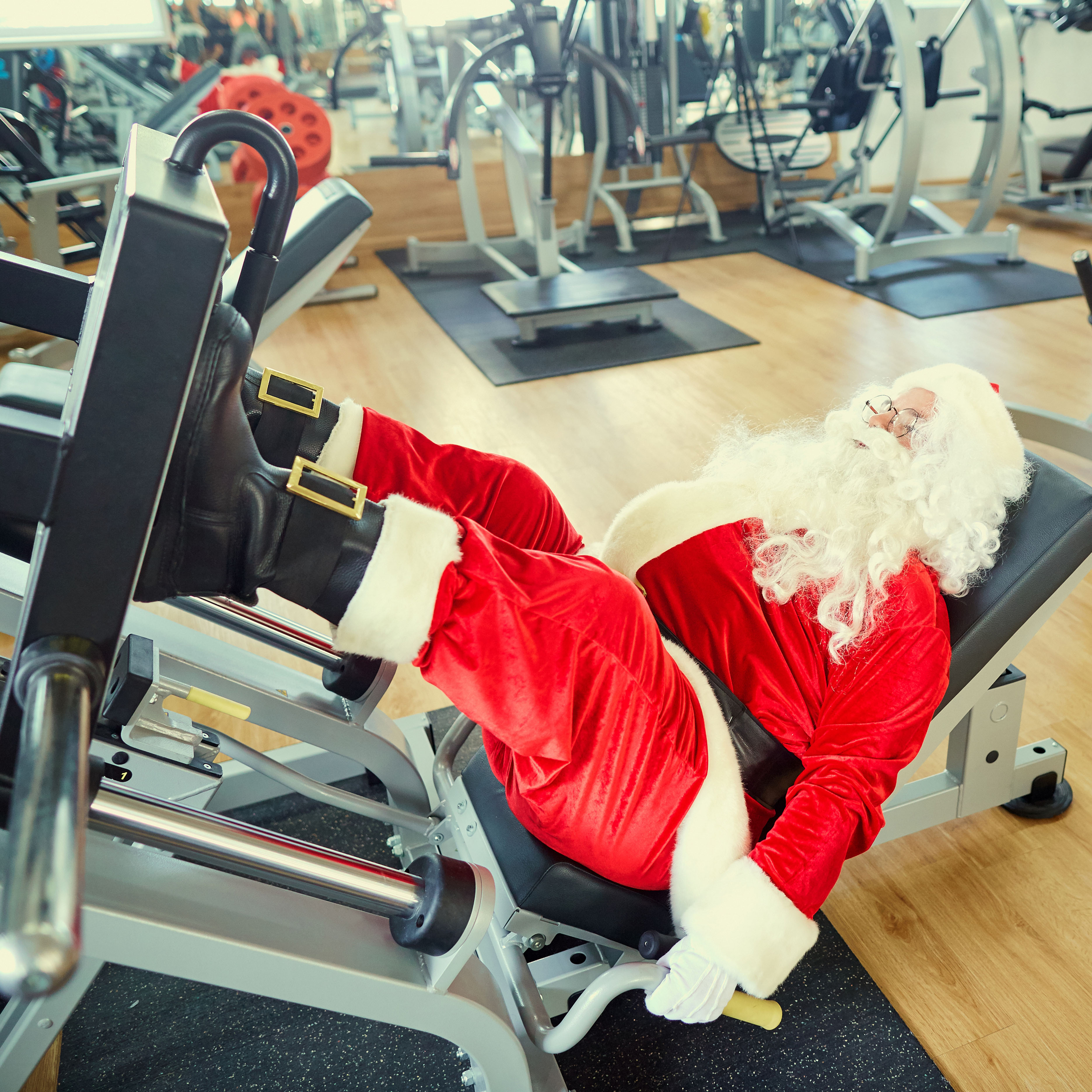 Exercise in the morning before you get to busy, and the gym is the last place you have in your mind. Get it done early in the morning as they say: " before your brain realises you are exercising". As soon as you exercise, you will be happy that's crossed out of your list.
And remember that you don't have to be there for 60 minutes if you can only fit in 20 or 30 minutes that's pretty good! It's better moving your body for a short period than not moving it all. And if you can't get to the gym, go for a walk or do a little workout at home!
Just remember to get the body moving!
2. Don't feel guilty
If you are going out for lunch, dinner or drinks, remember don't feel guilty for enjoying yourself. It's ok to take some time off your plan and indulge yourself. If you feel like having sweets or one extra glass of champagne, have it and don't stress over it. You can always do one extra push up the next day! Feeling guilty is not going to help you. Just enjoy yourself!
3. Exercise after food
If you had a big lunch and aren't feeling the best, go for a long walk to help digest all the food. You will feel better and less "heavy". Ask your friends to go for a walk with you or alternatively, if you feel like hitting the gym, go for it. Use the food that you had just consumed, as fuel to your body when exercising!
4. Drink lots of water
When we get busy, we tend to forget about water. Staying hydrated will also help to avoid unnecessary meals. Sometimes you might think you are hungry, but it's your body telling you that you need to drink more water. Plus if you are drinking alcohol, your body will naturally dehydrate, so it's essential to get plenty of h2o in your body.
5. Pace yourself
Try to pace yourself when you are eating that big lunch or dinner. Have small little bits so you can try everything. You can always choose a smaller plate, so you aren't filling your plate up to the max, plus it will also trick your mind into thinking you are eating more than you exactly are. Eat slowly, so you have plenty of time to digest and savour your food.
6. Opt for proteins
When you are at the big Christmas lunch, choose protein and salads first. You will fuel your body with the good stuff first, and then you won't need to eat as many carbs and sweets. Having protein will also give you much-needed energy and nutrients for growth and repair.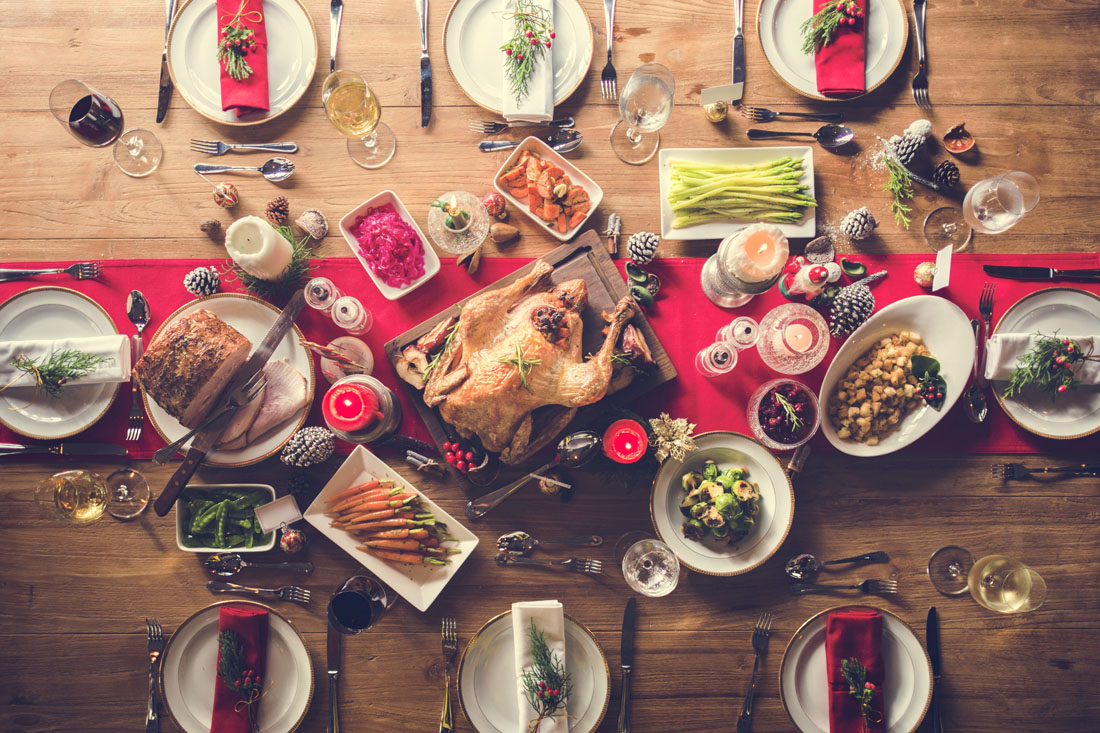 7. Sleep
Yeah, that's right… get plenty of rest. It might seem a little hard this time of the year but try to get 7-9 hours of sleep a night. When we don't sleep enough, we are tired and tend to make bad food choices. When you sleep, your body will recover and rebalance. Trust me your body and your mind will thank you!
8. Drink wisely
As much as this is the festive season, remember to drink responsibly. Alcohol can add an extra 400 calories, so be mindful what you choose to drink. If you are drinking, opt for a vodka, lime and soda as it has a lot fewer calories and sugar than your standard cocktails or pre-mixes. Remember to also drink plenty of water in between drinks to keep you hydrated.
Final Notes
Once you are over this busy/festive period get back on track to your balanced diet and regular exercise routine. Enjoy the festive season guilty free, and remember to spend your time with the people that you love.