As winter approaches, it's inevitable that people start getting sick. But what if you could prepare your body to beat the cold and flu season and come out fighting fit? We sat down with Clare Zivanovic, a qualified naturopath, nutritionist and medical herbalist, who believes we can do a lot to prepare our immune system for winter. Take a look at Clare's recommendations on how we can use food, natural remedies and exercise to keep our immune system strong and activated.
As winter approaches, what can people do to support their immune system?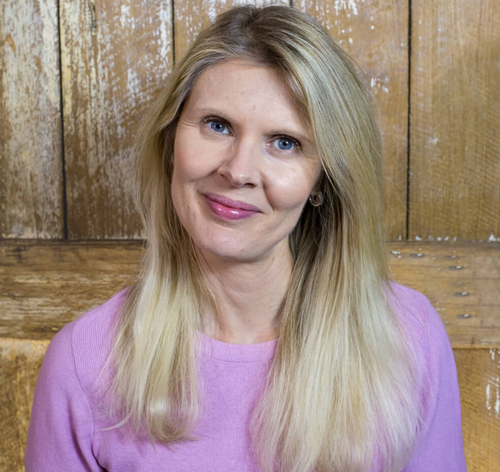 Going 'back to basics' is the best way to prepare your immune system for winter. This means eat plenty of fresh fruits, vegetables, and whole grains daily.
Drink 1+ litres of water every day; allow time for sleep, relaxation, and self-care, so that stress doesn't unnecessarily trigger inflammation and immune responses. Try to exercise regularly (gentle exercise counts too!) to ensure all the immune-boosting nutrients in your food can circulate to where they're needed most.
Now is also the ideal time to begin vitamin C and Zinc supplementation, as these fundamental nutrients help keep your immune system awake and alert.
What are your favourite ingredients and why?
Garlic - As a natural antimicrobial, garlic helps destroy a range of pathogens, such as the bacteria and viruses that trigger colds and flus. Its most active compound, allicin, is best obtained from fresh, uncooked garlic that has been crushed or sliced. Smaller amounts of allicin are also present in onions, leeks, and shallots.
Berries - Loaded with immune-boosting vitamins and phytochemicals, berries promote strong immunity and have a positive impact on diseased cells.
Thyme - This anti-inflammatory herb contains Thymol, a super strong, germ-killing substance that's great for treating a sore throat. At the first sign of a scratchy throat, chew on some thyme leaves (bonus points if you grow it in your garden) or make a pot of thyme tea and drink it throughout the day.
What foods should we be eating during winter?
Fresh fruits and vegetables, especially garlic, onion, ginger, shitake mushrooms, green/leafy veg, citrus fruits and berries
Whole grains
Lean proteins
Raw nuts and seeds, in particular brazil nuts, pistachios, almonds, sunflower and pumpkin seeds
Herbs and spices: Thyme, Sage, Nutmeg, Cinnamon, Turmeric
Immune-boosting teas: Echinacea, Lemon Balm, Lemongrass, Cat's Claw, Chamomile, Peppermint
For best results, increase these immune-boosting foods while also minimising your intake of high-processed, sugar-rich foods that contain artificial colours, flavours, preservatives.
Final Notes from Clare
Make friends with immune-boosting herbs, such as Astragalus, Echinacea, Cat's Claw, Lemon Balm, Elderberry and Thyme. You can take a supplement containing one or more of these herbs daily, or you could make a big pot of tea and sip on it throughout the day to supercharge your immunity and lymphatics during the colder months.
Notice how your body feels on a daily basis and be ready to 'act' at the first sign of sickness. The moment you feel 'off', take extra doses of vitamin C, zinc, immune boosting foods and/or herbs to stimulate your body's ability to defend against colds and flus.
---
---