Athlete Sport - IFBB PRO Physique
Titles Won
NSW Title 1st place 2013 / 2014
1st Miss Australia 2013 / 2014, and 2016 with my Pro Card status
Relevant credentials/degree's.
I'm studying Bachelor of Law/Bachelor of Criminology & Criminal Justice at the moment.
Tell us why you chose the sport you compete in?
I was always very close to my father before he passed away and he loved weight training. In my late teens I started training as it reminded me of something he loved and I had always wanted to do.
What is your motivation to be the best at your sport?
I always try my best at anything I do and I like to win. I also like the people that are close to me to be proud of what I achieve.
What would you consider to be the most important aspect of success in your sport?
Consistency day in day out, also you can't out train a bad diet so eat healthy and live a happy and healthy lifestyle. The more intune you are with your body the better it will grow.
What is your training philosophy?
I always stick around 4 sets 10-15 reps and work on volume, this works for me. I'm a small frame girl so super heavy gives me more injuries than gains.
What is your nutrition philosophy?
Eat a large variety of foods to make a complete diet . I would normally sit around 30% fats (healthy fats), 40% carbs and 30% protein . similar to the ZONE diet. I find this gives me plenty of energy and I don't get ran down.
How do supplements play a role in your recovery and performance?
As a girl wanting to carry enough mass to stand out on stage but also having to be lean I'm restricted in the volume of food I can consume and still maintain a low bodyfat level. This is the place I see supplements playing the biggest role for the athlete. Restricted calories with high volume training needs will lead to getting very ran down. With supplements I can get what I need to maintain a healthy body but keep my calories down and make sure I maximize my recovery.
If you could only choose 3 supplements to use for the rest of your life, what would they be and why?
Glutamine - because of it's immune building properties and general health benefits. Amino Recovery from International Protein as its so quickly absorbed and a true all recovery product. Amino Charged WPI to help keep my protein uptake high enough and it so delicious, being grass feed WPI I find it digest the best and I always feel great taking it.
What is one supplement that you noticed had an immediate/significant impact on your success in your chosen sport?
Amino Recovery, its so quickly absorbed and has PeptoPro in it. I really noticed a huge difference in my recovery when I started using this product.
Is there anything else you would like to tell our customers or your fans/followers?
Steady wins the race, don't do things to the extreme as it's to hard to maintain long term. Push yourself but don't break yourself. Eat a good healthy diet with a lot of variety and use supplements to achieve your next goal not just to maintain the status quo.
Would you like to thank any sponsors?
Yes indeed, I would like to thank International Protein for the high quality and great tasting supplements they provide me. This range is developed with your health in mind and from real food science, not fads.
And Finally... Do you have a morning ritual and if so what is it?
I wake up around 3.30am and take my dogs for a walk (cardio) then have breakfast and go training. I like training in the morning as I can give 100% and know how much time I have, if I leave it until after work I'm often late and have to rush my workouts. That's my mornings 5 days a week, I have weekends off but often do a Yoga class or 2 just for some fun.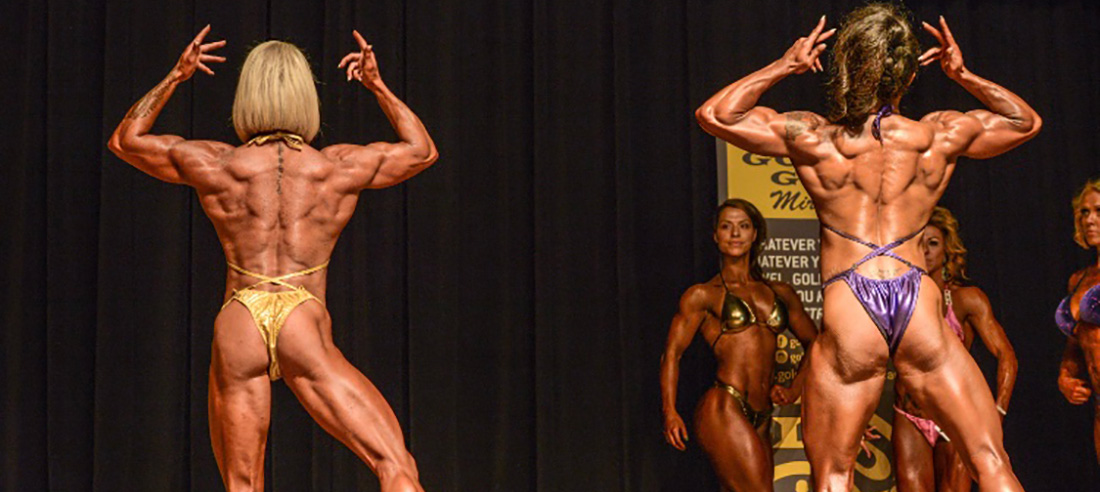 Social Media
Instagram:https://instagram.com/pro_athlete_hayleybray/
Facebook: https://www.facebook.com/hayley.jade.549221