Breaking a sweat trying to find the perfect present for your fit friend? I'll keep this short. Here are the best gift ideas that will impress every workout junkie on the block.
Protein cookies
Protein powders can be quite subjective...but everyone loves a protein cookie!
Packed with protein, these cookies are a well-balanced treat that will satisfy your sweet tooth and leave you feeling satiated until your next meal.
To avoid getting into any conflict with your friend, it's best to buy them more than one...they're really that good.
Choose from a range of flavours including White Chocolate Macadamia (a personal favourite), Snickerdoodle, Birthday Cake and more!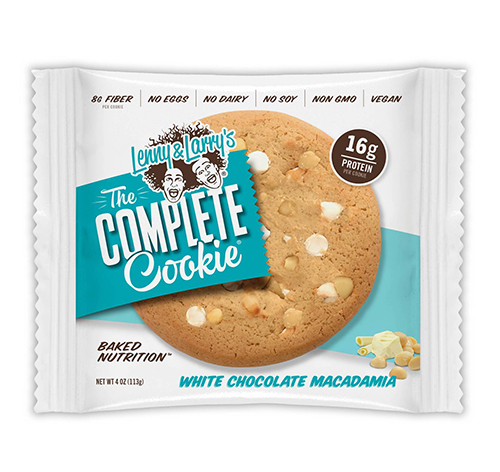 Complete Cookie by Lenny and Larry's
Massage voucher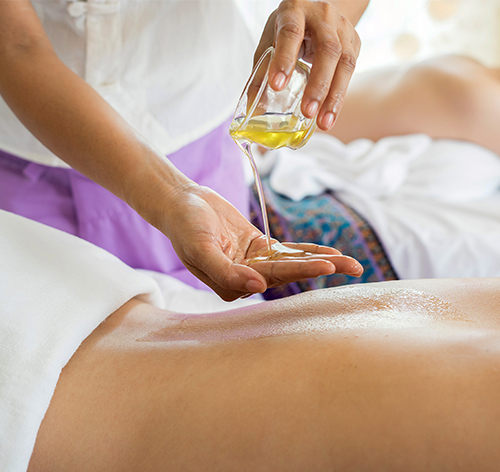 Do you really want to spoil your friend this year? Treat them to a relaxing and rejuvenating massage.
If they're training hard several days a week, a massage to loosen their muscles and relax their body is probably much needed.
This is a great option for those friends who are very fussy and already own everything they need.
I can almost guarantee that this present won't collect dust!
Supplement pack
If your friend or family member loves their supplements, a specialty pack is a great way to go. Supplement packs are a great way to try new products and are usually great value too. Not sure which supplement pack to go with? Consider these options:
Meal Prep Delivery Voucher
Who doesn't want to have their meals cooked for them?!
There are now several meal prep delivery services that offer a range of breakfast, lunch, and dinner options to cater for all fitness goals and dietary requirements.
Help your friend save time in the kitchen and give them a meal prep voucher so they can enjoy a variety of ready-made delicious meals.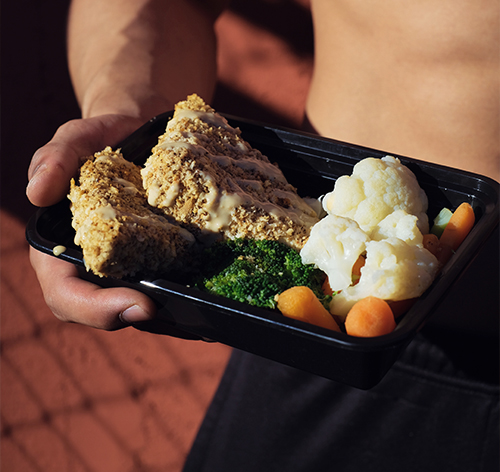 Meal prep bag
Allow your fit friend to carry around their plastic containers in style!
Say goodbye to bulky freezer bags! Most meal prep bags are preloaded with gel packs to keep your overnight protein oats and chicken and rice cool and fresh for up to 8 hours.
Macro-friendly baking mix
Encourage your friend to have a snack other than peanut butter on rice cakes by gifting them an insanely deliciously baking mix! Not only will they be able to create high-protein treats that taste amazing, but they'll be also able to track them in their calorie counting app too!
Banana Bread Baking Mix by Macro Mike offers all the goodness of your mum's homemade banana bread without the extra calories, sugar, and fat.
Top picks:
---
---
Portable liquid chalk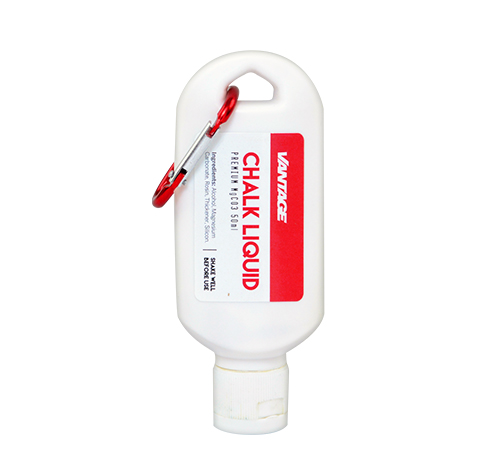 The perfect present addition or stocking filler!
Liquid chalk can help you grip the bar more effectively and for longer. It is also a tool weightlifters use to prevent unwanted blisters and skin tears.
Simply clip the chalk onto your gym back and you'll have liquid chalk at the ready for whenever you feel like lifting something heavy.
✔ Mess-free
✔ Improve your grip
✔ Increase your lifting ability
Supplement Gift Card
Still not sure on what to get your gym crazy friend this year?
A gift card will give them the freedom to purchase exactly what they want! Plus if you give it to them before Christmas, they'll be able to maximise the epic boxing day sales.
Perfect for:
✔ PTs who want to reward their clients
✔ Coaches who'd like to motivate their team
✔ Bosses and Managers looking to reward their team
✔ Showing support for a partner or friend on their fitness journey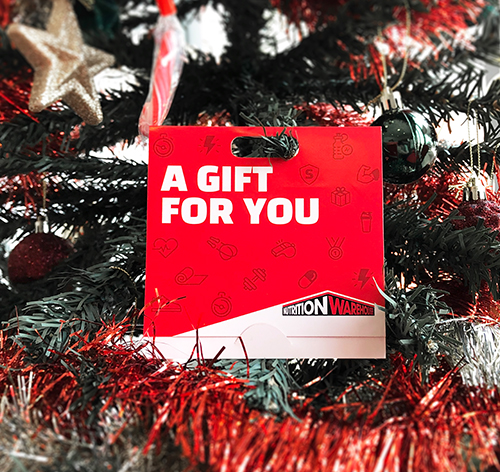 Calorie-friendly sauces & syrups
Add a whole lot of flavour to your meals without a whole lot of calories! Macro-friendly sauces and syrups are an absolute godsend for anyone who counts calories. Enjoy guilt-free marinades, salad dressings and dessert toppers!
Bestsellers:
---
---