I spoke with the gorgeous Giorgia Piscina last week, getting insights into what it's like to train for a world-class bikini comp, lessons learned, her new beauty biz and what really keeps her motivated nowadays. If you're needing to hit the refresh button on your motivation this year, tune in!
Get to know Gigi with these fast facts:
She placed 3rd in the WORLD competing against the best bikini competitors in WBFF

Just started her own beauty biz: @dubltake on IG

A proud EHP Labs sponsored athlete

An online fitness coach and influencer

She's more than just her fitness achievements - she's super family-focused and loves beauty and business!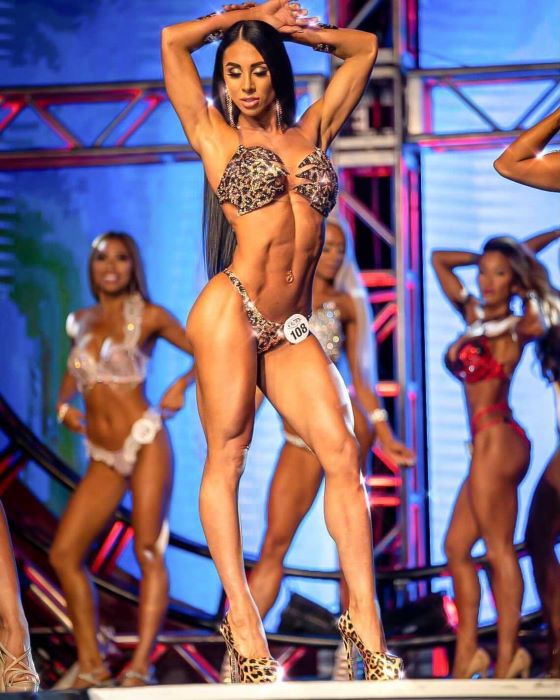 Gigi's wisdom:
The gruelling nature of comps:
Gigi was a top-performing WBFF Worlds bikini competitor - if that doesn't say something about accomplishment and dedication I don't know what does. We spoke about the tough nature of fitness competitions and the toll that these competitions had on her mind body and soul. In a world where we are with body image, it's refreshing to hear from someone who has been there, done that.
Giorgia recalls how she began her fitness journey. "It was to feel better about myself. Feel stronger, but just feel better about myself. Not necessarily the way I look, but just to feel strong and have something to focus and work hard on, and have a goal," she recalls.
Once she started training for competitions, things changed. "You're working to the end goal of being on stage for a day, there's rules and regulations, and it's very specific what you're doing," she says
This paved the way for some highs and lows...
The 'high' of course, being that she achieved her fitness goalsn and reached such a high level on the global stage. However, with the height of her success and the fact that she achieved her goals, she notes that she still felt like she wasn't quite there yet. I find this to be a common theme amongst high achievers who are always wanting to reach that next goal - still feeling somewhat unsatisfied with their progress, or they feel like there's still something more. That sense of wanting never really goes away, and that goes for all of us. Even though by most people's standards, she was (and is) in perfect shape, and no doubt many of her followers would love to achieve even half of what she has, she still had insecurities and dissatisfactions.
Want to stay motivated? Look past aesthetics:
If you're here then no doubt that your appearance is something important to you and that something that may be driving your fitness routine. However, you may find that after awhile results are slow to come and motivation start to drop off.This is where having a bigger 'WHY' really comes into play!
Giorgia says, "if you are training for a certain look or for your body to be a certain way, you are never going to be satisfied." She describes chasing image-only goals to "fighting a losing battle".
Gigi's top insights:
You'll never be satisfied - you always be striving for something else.
Everyone's idea of what 'perfect' looks like is different, and it changes too.
If aesthetics is the only thing you're going for, you're really fighting a losing battle.
Move because you're physically able to - be appreciative of it while you can.
Fitness is meant to be FUN!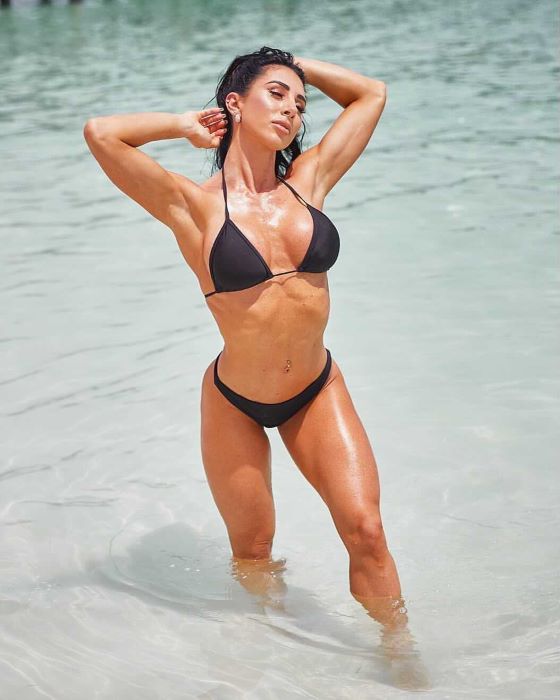 "I don't train now, today, for my body to look a certain way. I train because I know how important it is for my mental health."
Don't fall into the comparison trap:
Comparing yourself to other people that you see on socials - this is a huge one and one that many of us have fallen prey to at least on occasion. Even Gigi, with all her followers and beautiful pictures, with the full understanding of the negative impacts of social media - it can still get to her! "I'm a confident person, and I'm aware that (comparison) is not healthy)" she says, "and I still find myself doing it from time to time."
You've heard it before, Instagram is just a highlight reel. Even the most glammed-up Instagram models have 'ugly' sides to them, have days when they doubt themselves and feel 'less than'.
Be authentic and open:
When you have enough confidence to be authentic, people will respond in kind! Be confident to know yourself and to be yourself even on Instagram. Gigi remarks how it's taken her years to come to a point where she feels she can open up more to her audience - feeling the pressure of being a competitor, she often found herself only posting what she thought people were there to see - photos of her successes and progress. Only over time did she realise that she can show a more vulnerable side, and her audience would embrace it.
"I was kind of felt scared to post post-competition. For instance, I struggled the first couple of times a lot with 'blow out' and doing that reverse diet properly… I failed at that a few times," she recounts. "However long it took me to get that under control, I felt like it was really hard for me to post because there was nothing that I felt comfortable or confident in posting, 'cause I had just gone from one extreme to the other".
Looking back, she felt she should have shared those struggles more.
Nowadays, she feels a lot more creative freedom to show her many sides. As long as at least one person finds value in her sharing, then she feels like it was worth it. You will always have a 'negative Nancy' somewhere in the crowd but the fact that you're willing to share something deeper from yourself, and provide value to others will override it.
Self-care is IN:
Gigi wants you to know how important it is to prioritise fitness for the sake of mental health.
It's not just about how you look, it's about how amazing you feel after a challenging workout. When you prioritise yourself when you put self-care number one then you're able to be there and be more present with others.
"I start to feel down when I don't exercise… I lose focus, I lose energy," Giorgia notes.
A quote that has resonated with her lately:
You can't pour from an empty cup - Norm Kelly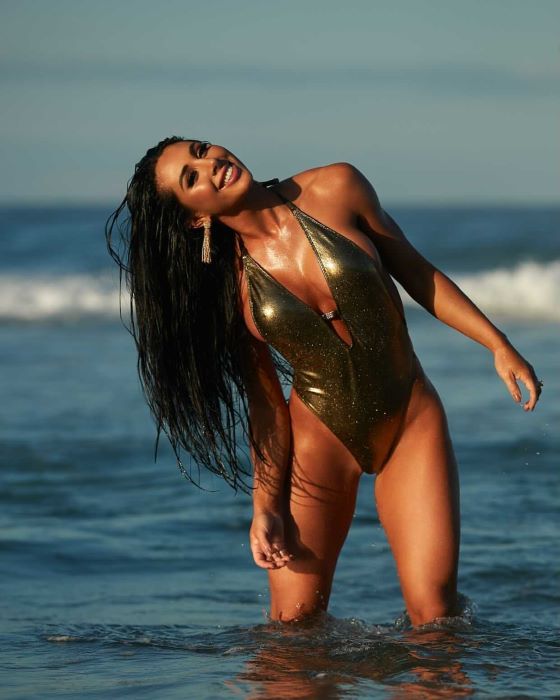 When you make yourself a priority, then you can start to show up in full presence for the people around you - your friends, family, business and wider community!
Now that she's not under the pressure of training for comps, Gigi is finding her self-love is higher. She's enjoying workouts more, putting emphasis on the mental benefits and the fun of variety. Her final advice is exercise "should be somethign that we celebrate, and just be flexible and have fun with!"
What supplements does Gigi love?
Where can you find Giorgia?
The easiest place is @giorgia_piscina on IG, where you'll find plenty of beauty, biz and fitness inspo!
Tune in to our convo!
Though it wasn't designed to be a podcast (so you'll have to forgive the 'raw' nature of this call, it's totally unedited!), I found Gigi had too much wisdom to share, that can't be done justice in this blog post. Listen here