The festive season is well and truly underway. Running from November to January, the silly season can be one of overindulgence, low activity, more stress and for some, a period of loneliness and family friction. We've rounded up the Top 5 tips for you to enjoy a healthy Christmas and look after your physical, mental, and emotional wellbeing during the season of sun, fun and lots of food and booze!
Avoid Overindulging
It goes without saying that Australians love a tipple, but did you know that the average alcohol intake during the festive period actually triples? Drinking doesn't just affect your liver, quality of sleep and dare we say, poor decision making, alcohol and soft drinks are not great for our waistlines. Try to hydrate in between drinks with water or choose low alcohol and low-calorie options while alternating between non-alcoholic and alcoholic options. Perhaps nominate yourself as the designated driver and remember, you don't have to drink at every single occasion either.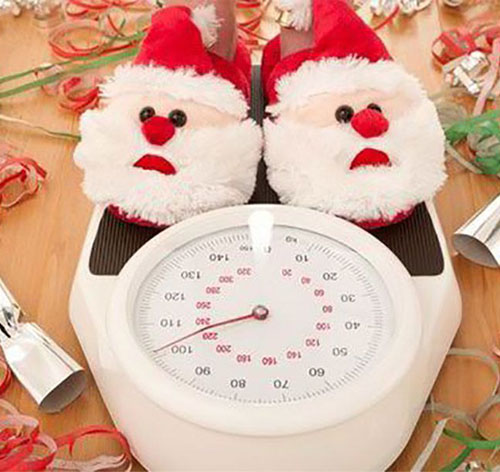 Food, glorious food will be in abundance over this time. There are few of us who can stick to a calorie-controlled plan during Xmas and really, who wants to? Don't put too much pressure on yourself to eat perfectly throughout the season but try little tricks such as filling your plate with salad and veggies plus some protein before indulging in dessert or carb heavy options.
Dish up your own food so that you have control over your portion sizes and if you're tempted to go in for seconds, wait 20 minutes for your food to digest and check in with yourself to see if you're hungry or just thirsty.
Accredited dietician and nutritionist Kiah Paetz from Plant Nutrition Wellness has a few tricks up her sleeve... "To feel more in control when eating your delicious Christmas lunch, don't skip breakfast! When we have more than four hours in between meals, we have a higher risk of binge eating the next meal. This leaves us uncomfortably full, tired and guilty that we overate. Have a breakfast containing protein and low GI carbohydrates to keep you satiated until lunch comes around."
Get Active
It can be tempting to laze around all day, particularly after a heavy meal, and many families have a tradition of watching Christmas movies, but inactivity can contribute to weight gain and feelings of stress or overwhelm. Katie Thorp, senior nutritionist at RDI Nutrition, offers her top tip to staying active: "You don't have to miss out on the festive fun just to exercise, rather, be the festive fun! Get everyone involved. Get the kids together and go for a walk or ride, play a game of cricket, or head to the bowling green for a roll…Take every opportunity you can to get outdoors, move your body and get some much-needed exercise and fresh air."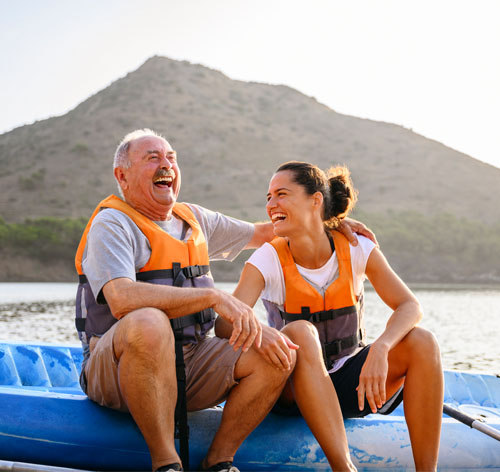 Have Fun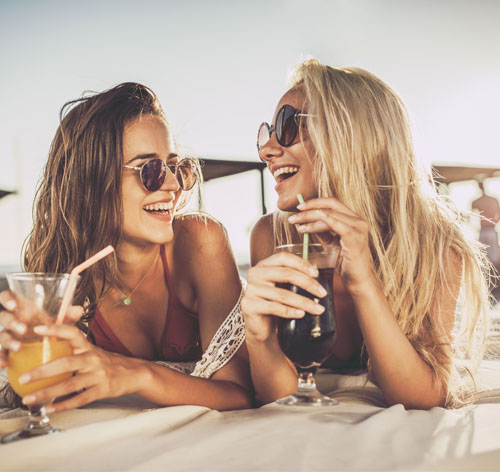 During the festive season, there are great expectations of warmth, family, and connectedness but with a massive Christmas lunch to prepare, presents to buy or the in laws camping in the kid's room, Christmas can fast become a period of stress and anxiety.
In fact, research has shown that Christmas is one of life's six most stressful events (divorce, moving house and changing jobs are on that list) so take your foot off the accelerator and take time to prepare and delegate.
Ask for help, plan your gifts, and take time out to get perspective on what really matters during this time and have fun! Amber Clarke, a Mindset Coach from Miracle Mindset Coaching agrees: "Science literally says that having fun reduces stress. Your mind relies on you having fun to boost your mood and get a release of those happy hormones. It'll help forget your worries, even if just for a short while and you can enjoy your time over Christmas. 'Tis the season to be jolly after all!"
Look After Yourself
It's ok to admit that for some of us, Christmas can be a lonely and difficult time of year. Family frictions, remembering the loss of loved ones no longer at the dinner table or simply being apart from those closest to us can induce feelings of depression and despair.
Studies have shown that altruism (that is, doing kind and selfless things for others) is a wonderful way to uplift your mood and refocus your priorities. Volunteering or working at a charity might be a mutually beneficial way to help those less fortunate but also fill up your time during a period when many are too busy but you're not. Don't let stress and depression ruin your festive period, reach out to a mental health gp and ask for help from friends or family.
Enjoy the Moment
It can be easier said than done to be present and soak up all the warm and fuzzy feelings that come with Christmas.
But as Amber points out, living in the moment is an imoprtant tip to help us destress: "Be present. Being present is an important aspect of living in the moment. When we live in the moment, it allows us to release judgement and stress and enjoy our time. During the silly season, it'll give us the opportunity to experience it rather than just exist through it."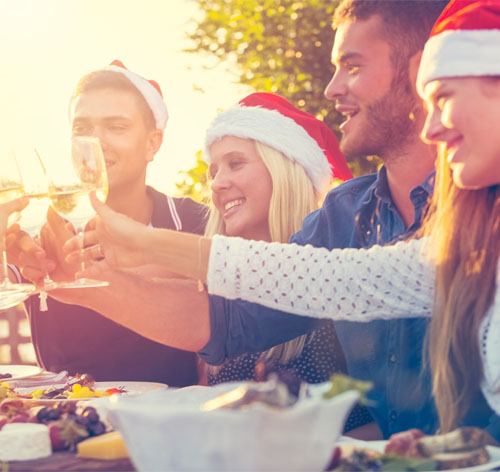 Remember, if you continue to practice healthy habits, remain active, enjoy yourself and help others, you can sail through this busy time and sprinkle a little festive cheer everywhere you go!
If you're struggling with what to get those fitness buffs in your life or perhaps you want to enjoy better health habits next year, take a look at our Christmas Gift Guide!