If you're a fitness fanatic and also happen to enjoy a good book every now and again, you've stumbled upon the right article. There are a million different health and fitness books on the market nowadays, so how do you find the ones worth reading? Don't worry, you don't have to rummage through your local bookstore and read the back of every cover. We're here to bring you the top 5 best health and fitness books!
The World's Fittest Book
This book has become a training bible for many fitness enthusiasts and athletes alike. Packed with in-depth information about anything and everything to do with building muscle, losing fat and eating healthy.
This is a no-nonsense fitness book that provides all the secrets to pursuing your dream fitness and body composition goals. Ross Edgley is an ultra-marathon sea swimmer and has conquered an array of physically demanding adventures.
This book claims to teach you how to increase your speed by 10%, improve endurance capability by 60% and squat, deadlift and bench-press more weight than you ever thought you could. Bold claims, right? Read it for yourself and see what results you are capable of achieving.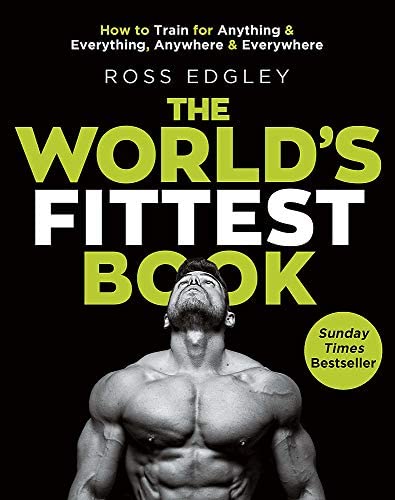 Eat Smarter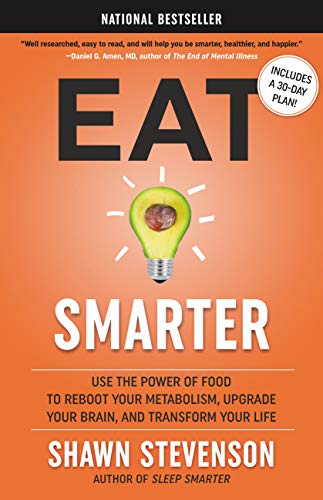 This book is all about how and what to eat in order to live the best life you could possibly live. As much as we love food, it is also one of the number one contributors to death and disease in the world.
It directly impacts our health and plays a key role in the way we age, the way our body responds to illness and every little thing in between.
In this book, you'll find how to use the power of food to 'transform your life'. This book is a best seller and for good reason! Published in December of 2020, this book continues to change the lives of everyone who reads it.
Be sure to get your hands on this one if you're interested in learning more about the foods we eat and how our diets can drastically change our lives.
Atomic Habits
On the mental health side of things, this book is the go-to read for productivity. If your goal for 2021 was to form good habits and become the person you've always wanted to be, Atomic Habits by James Clear is the book for you.
Whether your goal is to exercise every day or eat healthier, Clear tells you exactly what you're doing wrong and exactly how to make the change. If you adopted everything this book told you, you'd likely become a master of amazing habits.
But don't worry, this isn't some B.S self-help book. It has genuine information that really works if you put it into practice. If you have some nasty habits you're wanting to break or some habits that you've been trying to implement for a while and they just aren't sticking, this book is exactly what you need.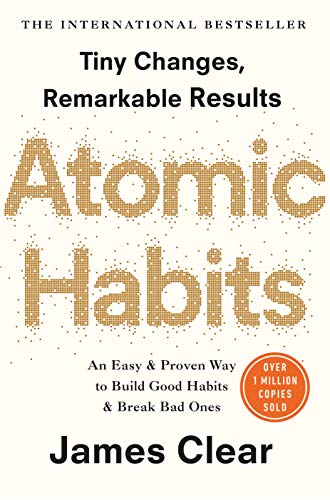 The Mind-Gut Connection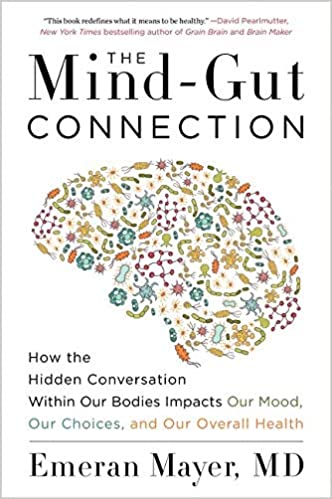 If you're interested in learning more about the connection between our gut and our brains, this book will be a great read for you. Emeran Mayer explores how our diets impact our moods, our choices and almost all aspects of our general health.
Mayer refers to this as the 'hidden conversation within our bodies'. From the moment we consumed milk as a baby to this very day, our bodies have continuously been working to digest the food we feed it and use it to let us live our lives.
Since this is something that happens every day, we should probably try learning about it as much as we can!
Start Where You Are
Slightly different from most books, you actually create the majority of this one. Designed to be a journal for self-reflection, this book gives you thoughtful prompts to help you along the way. If you've been trying to journal and you just can't start or you struggle to figure out what to write, this book will be immensely helpful.
Whether you're wanting to learn more about yourself or you're trying to do some self-reflection, Start Where You Are can help you get there. This no judgement book leaves the content of the pages entirely up to you. This is essentially, your book.
If you like to read and you're wanting to take your mental and physical health to the next level, these books are an amazing place to start.