Today is R U OK? Day and approximately 8 people die by suicide every day in Australia. Every life that is lost represents someone's child, parent, partner, friend or workmate. Suicide doesn't discriminate. It occurs in all demographics.
R U OK? Day encourages people to hold meaningful conversations with someone who might be struggling with life. Today is a day to remind ourselves to ask people around us: How are you doing? How are you feeling? Are you ok?
The most important thing to do when someone thinks about suicide is to listen, show that you care and offer support. Remember if someone says they are thinking of suicide, take the comment seriously and do not panic.
If you need help or a loved one needs immediate support call Lifeline on 13 11 14 for free 24/7. You can also contact Suicide Call Back Service to provide you with all the support needed or find help on www.ruok.org.au/findhelp
Around 89% of Australians have reported that they know someone that has made a suicide attempt. In 2017, the Australian Burau of Statistics reported 3,128 deaths by suicide, a rise of 9.1% compared to the statics in 2016 (2,866).
The Signs
Some of the non-verbal signs that indicate someone might need help:
Social withdraw
Constant drop in mood
Distraction, anger, insomnia
Alcohol or drug abuse
Disinterest in maintaining personal hygiene
Poor diet changes or rapid weight changes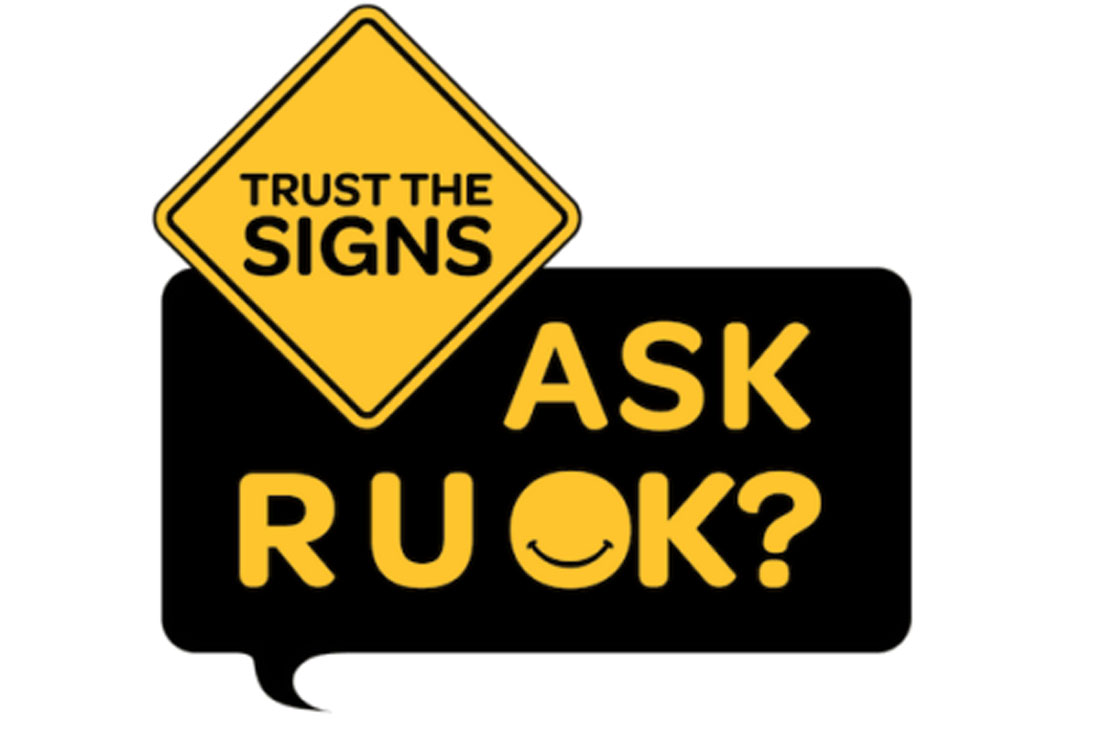 Other indirect verbal signs include:
Failing to see a future
Believing he/she is a burden to others
Hopelessness
Talking about wanting to die or about their death
How to Help
We need to talk about mental health. It affects a lot of people of different ages and demographics. The more we talk about it, the more normal getting help will seem to people who may be struggling.
Suicide affects a huge number of people, so start a conversation and comment on the changes you have noticed, you might help that friend, family member or work colleague.
Not sure how to start a conversation? Here are a few tips from the R U OK? website:
Ask, Are you ok? Or something like How are you travelling today?
Listen with an open mind.
Encourage action and offer support.
Make time to check-in. Chat the following week again.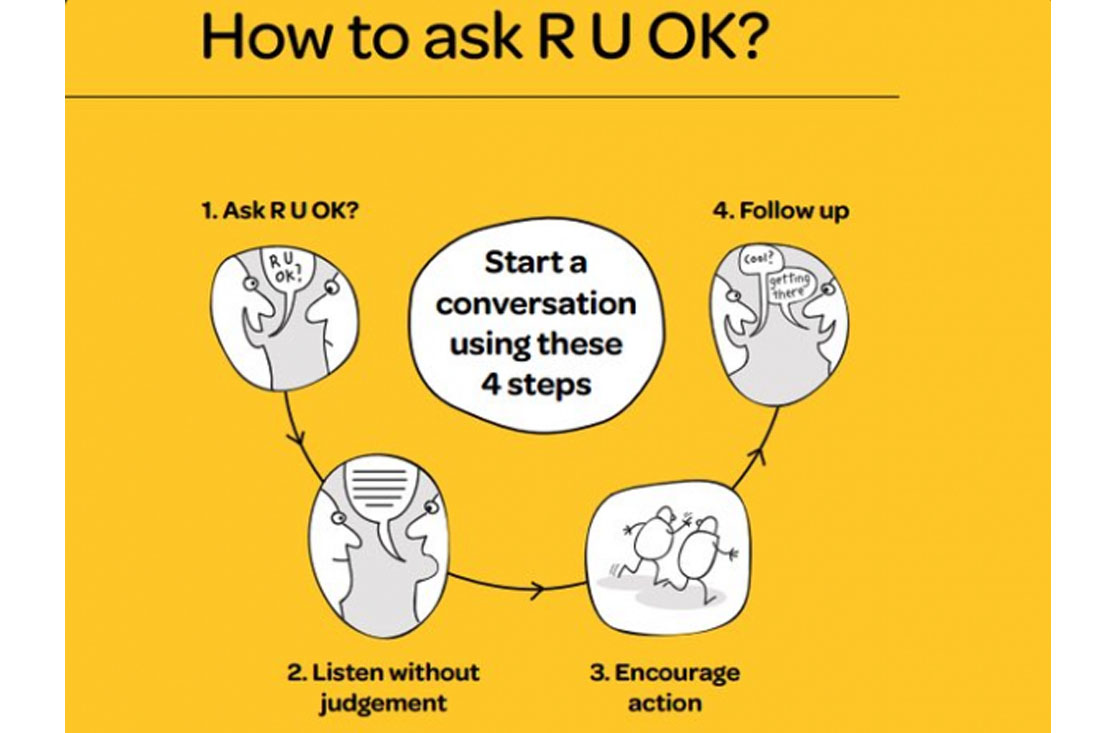 If someone is at risk call 000 and ask for an ambulance, make sure you stay with the person until the ambulance arrives.
Important Links
https://www.ruok.org.au/how-to-ask
https://www.ruok.org.au/findhelp
https://www.suicidecallbackservice.org.au/